The Church of the Advent is an Episcopal parish that is striving to be the presence of Jesus Christ in Hatboro, Pennsylvania. Wherever you may be on your personal spiritual journey, we invite you to join us in our spirit-filled worship, our open exploration of the Christian faith, and our strong commitment to serving our neighborhood.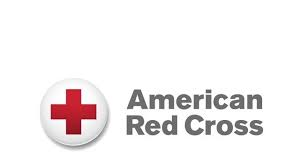 On Monday, October 3, Advent will sponsor its annual fall blood drive from 2 pm – 7 pm. To make an appointment, go to redcrossblood.org, click on donate blood and enter the sponsor code EcotA.
To view the Sunday service online, click here.
For the Sunday service leaflet, click here.
IMPORTANT COVID UPDATES AND TOOLS
The Church of the Advent uses the COVID CDC Community Guidelines as its basis for mask guidance in our campus. The guidelines are updated weekly on Thursday evenings. You can check the latest CDC updates using the tool below. The Church of the Advent uses guidance for Montgomery County, PA. The Church of the Advent also has parish specific guidelines. You can download a copy by clicking on the link immediately below.
Get Vaccinated and stay up to date on your COVID-19 vaccines. COVID-19 vaccines are effective at preventing you from getting sick. COVID-19 vaccines are highly effective at preventing severe illness, hospitalizations, and death. Getting vaccinated is the best way to slow the spread of SARS-CoV-2, the virus that causes COVID-19. CDC recommends that everyone who is eligible stay up to date on their COVID-19 vaccines, including people with weakened immune systems.
Have you been recently exposed to COVID? If so, the CDC has a tool that can help you to help determine how long you need to isolate, quarantine, or take other steps to prevent spreading COVID-19. Full CDC Guidance is available at this site.
GETTING TO OUR CAMPUS
We are located a mile north of I-276 in Hatboro, Pennsylvania. Just off York Road, our address is 12 Byberry Road. But, our most used entrance to the building is located on Rorer Avenue, across from the Hatboro Federal Savings Bank parking lot.