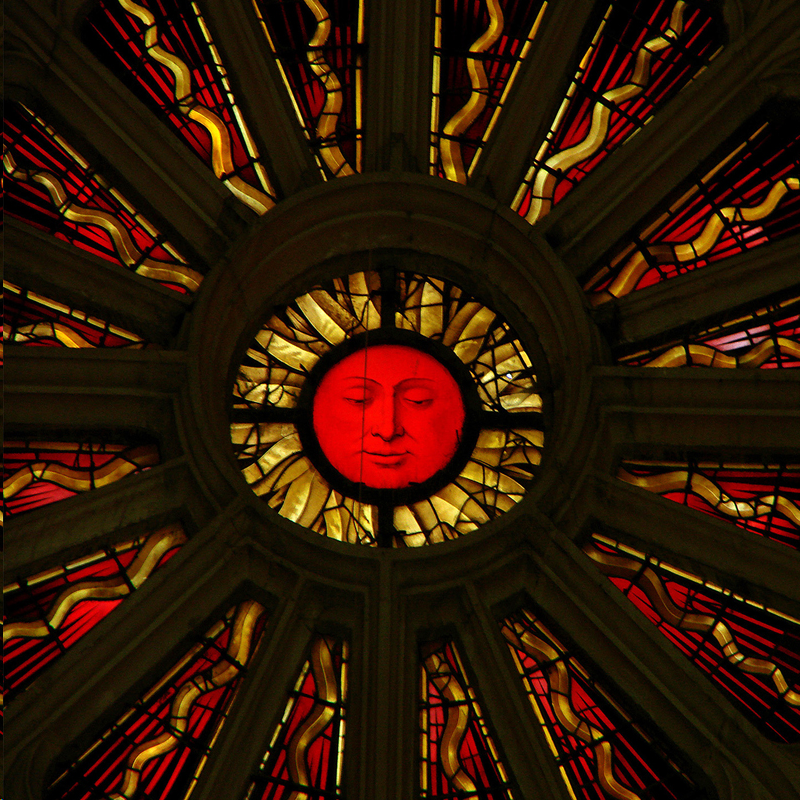 HOPE – a painting by Edward Coley Burne-Jones (circa 1896) which hangs in the Museum of Fine Arts in Boston, MA. – from Art in the Christian Tradition, a project of the Vanderbilt Divinity Library, Nashville, TN.
Mark 13:24-37
Jesus said, "In those days, after that suffering, the sun will be darkened, and the moon will not give its light, and the stars will be falling from heaven, and the powers in the heavens will be shaken.
Then they will see 'the Son of Man coming in clouds' with great power and glory. Then he will send out the angels, and gather his elect from the four winds, from the ends of the earth to the ends of heaven.
"From the fig tree learn its lesson: as soon as its branch becomes tender and puts forth its leaves, you know that summer is near. So also, when you see these things taking place, you know that he is near, at the very gates. Truly I tell you, this generation will not pass away until all these things have taken place. Heaven and earth will pass away, but my words will not pass away.
"But about that day or hour no one knows, neither the angels in heaven, nor the Son, but only the Father. Beware, keep alert; for you do not know when the time will come. It is like a man going on a journey, when he leaves home and puts his slaves in charge, each with his work, and commands the doorkeeper to be on the watch. Therefore, keep awake—for you do not know when the master of the house will come, in the evening, or at midnight, or at cockcrow, or at dawn, or else he may find you asleep when he comes suddenly. And what I say to you I say to all: Keep awake."
For the link to Sunday's livestream service, click here

For the link to the leaflet, click here

The Church of the Advent is an Episcopal parish that is striving to be the presence of Jesus Christ in Hatboro, Pennsylvania. Wherever you may be on your personal spiritual journey, we invite you to join us in our spirit-filled worship, our open exploration of the Christian faith, and our strong commitment to serving our neighborhood.
GETTING TO OUR CAMPUS
We are located a mile north of I-276 in Hatboro, Pennsylvania. Just off York Road, our address is 12 Byberry Road. But, our most used entrance to the building is located on Rorer Avenue, across from the Hatboro Federal Savings Bank parking lot.